18,000 teaching posts in govt-aided schools lie vacant in West Bengal: HC directed the education department to initiate the process of filling up the vacant posts
Education department files an affidavit stating details about vacancies in higher secondary, secondary and primary educational institutions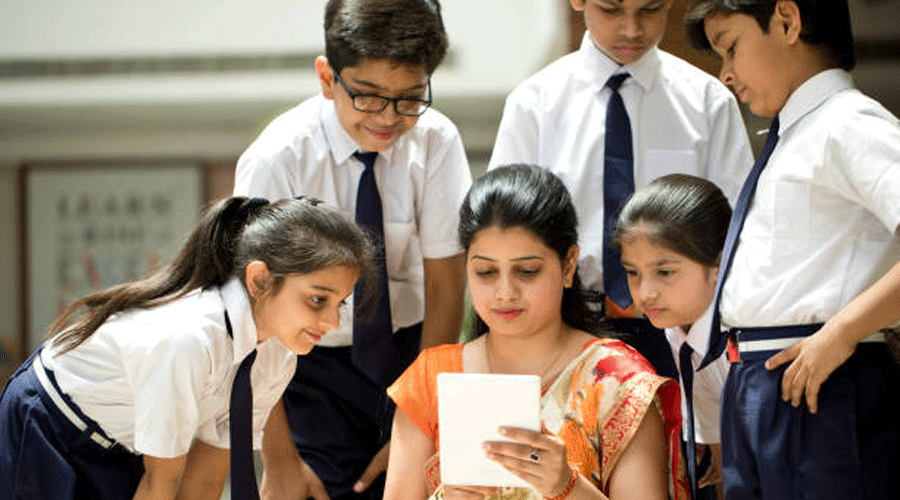 TAPAS GHOSH, DEBRAJ MITRA | TT | 30.07.22 :
The posts of more than 18,000 teachers in state-aided schools are vacant in West Bengal, the education department informed Calcutta High Court on Friday.
In response to an order by Justice Abhijit Gangopadhyay, the state education department filed an affidavit stating details about the vacancies in posts of teachers and assistant teachers in higher secondary, secondary and primary schools.
The affidavit also had details on the vacant posts of headmasters in government-aided schools across West Bengal.
Allegations that interventions by the court had stalled the school recruitment process had prompted the high court judge to seek such a report from the state government.
According to the affidavit,13,842 posts of teachers in classes IX and X (secondary schools) and 5,527 posts in classes XI and XII (higher secondary schools) are lying vacant. Apart from these, 2,325 posts of headmasters in both secondary and primary schools and 3,906 posts of assistant teachers in primary schools are vacant. A total of 329 posts of librarians are also vacant in secondary schools, the affidavit said.
Justice Gangopadhyay on Friday sought to know which court order was "preventing" the government from filling up these vacant posts.
In its affidavit, the education department did not mention anything about any court order stalling the recruitments.
"It has been repeatedly said by political personalities that due to court orders, the government could not recruit teachers," the judge said.
"The court will not tolerate this type of statement. This court never prevented the government from filling up the vacancies in schools. If you know of any such order from any other court, please let me know," he added.
The judge directed the education department to initiate the process of filling up the vacant posts as early as possible.
On Monday, hearing the SSC case, Justice Gangopadhyay referred to a "news item" that came to his notice, about a "political personality recently saying that the government could not recruit teachers in vacant posts because of a court order".
The judge decided to initiate a suo motu proceeding after noticing the news. He sought to know which court order was "preventing the state from recruiting teachers".
The judge did not name anybody but chief minister Mamata Banerjee has in the recent past talked about "17,000" teacher recruitments being stalled because of cases.
"We have 17,000 posts for teachers ready. But the appointments have been stalled because of an ongoing court case. The department is ready to fill up the vacant posts but cannot because of the court case," Mamata had said during the Martyrs' Day programme on July 21.